With budgets being stretched thin, and competition for potential students being tougher than ever, marketing professionals in continuing and professional education are feeling the heat.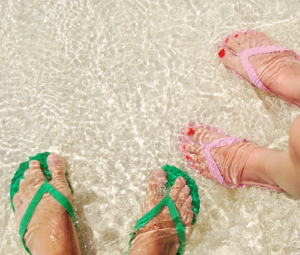 Facebook advertising may be the answer.
Since Facebook changed its algorithm in 2015, it's tougher to reach your target audience organically. However, Facebook advertising is a low-cost high-impact solution, because you can target your audience not just by location, but by demographics and interest area.
When getting started on Facebook advertising, there are two types of ads to explore. Once you are a more seasoned advertiser, there are even more.
Sponsored posts. This is when you create a post on Facebook (and link back to your website) and then "boost" the post by setting a number of dollars per day you are willing to spend on your ads.
Facebook ads. These are the ads you see to side of your Facebook newsfeed. They work the same as your sponsored posts, in then you set the amount of money you are willing to spend each day.
The best part of either type of advertising is how you select your audience. For instance, do you offer MyCAA courses? You can target military spouses on Facebook. Do you offer continuing education for teachers? There are categories for that. How about test prep for the skilled trades? Pretty much any profession can be targeted.
You can also target the followers of specific pages. For instance, if you were trying to promote an alternative energy course, you could target followers of Facebook ads related to solar energy or wind energy.
If you are interested in trying out Facebook advertising to promote the ProTrain courses you offer and want some guidance, please email ProTrain's Director of Marketing Suzanne Kart at skart@protrainedu.org – she's more than happy share more information on the topic.