A Smart Investment For Your Future
Fast-paced Training for a Lifelong Career
Flexible training programs that set you on the path to a rewarding career.
A Better Future Starts with Education
We are dedicated to providing quality educational services at an affordable cost. Currently, we offer over 500 high demand certificate and certification programs to provide the best possible training for a wide variety of potential knowledge seekers. We are committed to providing educational opportunities that are current and relevant to the professional workforce. By actively engaging in direct relationships with high schools, community colleges, universities, educational entities, corporations, non-profits, and the military community throughout the United States, we maintain the highest quality of educational standards.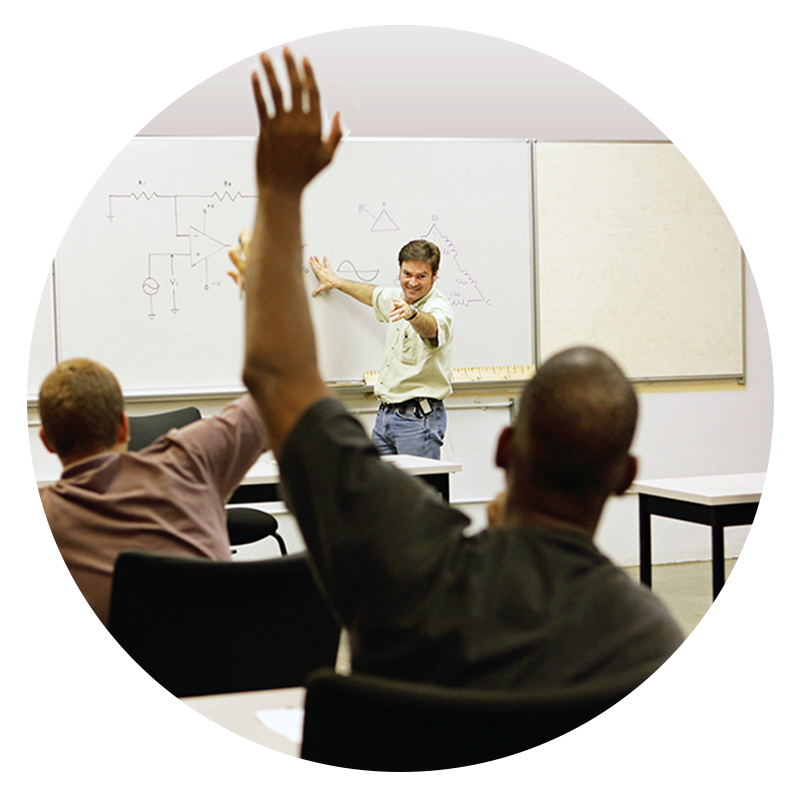 Courses and Certifications
Meeting Everyone's Needs with Education To Employment
We work with national organizations to offer over 500 high-quality courses and certification programs to meet the educational needs of individuals and help them become more successful in the professional workforce.
We Offer Quality Services to Valuable People
Our core values are at the center of everything we do. We aim for 100% satisfaction by providing a quality educational experience and acting with integrity.
"This course was delivered in a way to make complex material seem easy to understand!"
"Our institution has been researching ways to incorporate work-based learning into upcoming courses. The relationship with ProTrain has accomplished that and more."
Benjamin Foti
Partner, Piedmont Community College
"ProTrain works so well. The user-friendly interface, the check-ins to make sure you're on track, and their partnership with Army TA/CA program assisted me in the best online course I've taken."
Kelshall Williams
Student
"When I needed help registering for AutoCAD with ProTrain, they were very responsive, supportive, and professional. I really appreciate the customer service and the response time and would recommend anyone to ProTrain."
"I was in your class last year and wanted to thank you because I never really got the chance. I was able to do an internship at the hospital I work for and I was offered a job. This has been a breathtaking experience. I went from being a manager in housekeeping to now a pharmacy tech and I love it. Thanks for helping me advance my career. I plan to keep learning and advancing. THANK YOU SO MUCH ❤️"
"I loved the Medical Billing and Coding course.  Learning the codes was difficult, but if you stay engaged and refer to your online tools you can be successful. The instructor was a huge help in understanding the codes and promoting class participation."
"This was my first online course. I never would have made it through the class to successful completion without ProTrain."
"I really enjoyed these classes. Being out of school for so long and being able to do courses online at my own pace is extremely convenient, especially with a family. It included everything I needed to step into a new career & any questions I had was answered promptly. These courses don't break the bank."
"I took the CAPM Course and the coursework itself was rich in information and additional resources. Investing a few hours daily I was able to finish the course in a little over a month and feel ready to take the industry certification exam. I recommend ProTrain for its flexibility, study material, and self-paced platform."
"I must thank ProTrain for the wonderful and exceptionally accurate HRCI Senior Professional in Human Resources course content. It was spot on. I passed my exam for certification. Thank you."
Learn more about what's happening at ProTrain and how we can help you create a better future for yourself and your journey.
Are you ready to start working towards a new life?
We'd love to walk you through it!