Military spouses have long been an important part of the military community, but they often face unique challenges when it comes to their careers. That's why the Department of Defense created the Military Spouse Career Advancement Account (MyCAA) Scholarship, which provides up to $4,000 of financial assistance to help military spouses pay for training programs through ProTrain and start an in-demand, highly portable career.
The MyCAA scholarship is available to military spouses who are married to active-duty service members in pay grades E1-E5, O1-O2, or W1-W2. The scholarship provides financial assistance for tuition, fees, and other approved education costs associated with a certificate program at a qualifying institution. As a spouse, you can use your MyCAA scholarship at any time during your marriage while your spouse remains in the military. To apply for the MyCAA scholarship, create an account on the MyCAA website.
A Chance to Start Your Career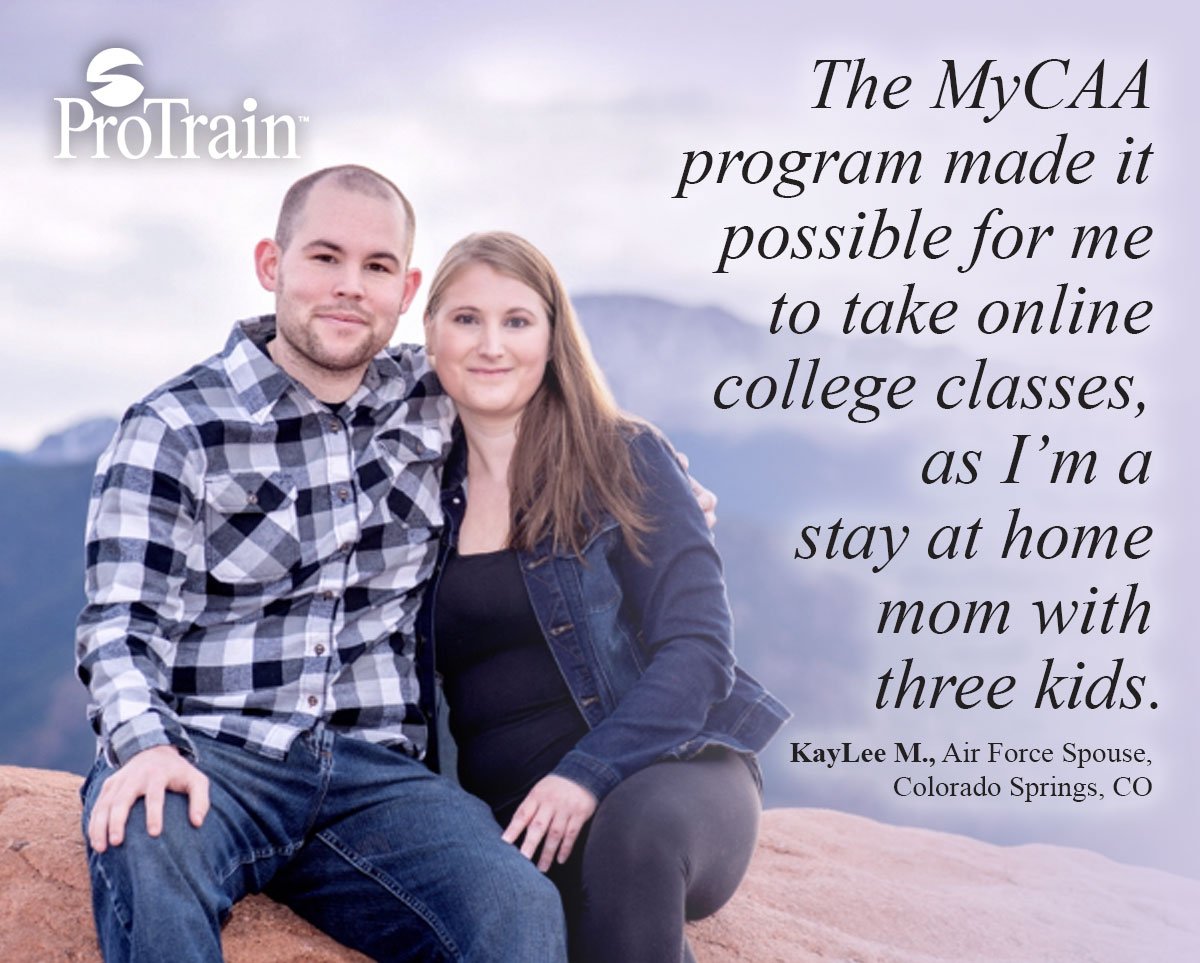 As a military spouse, you have a lot to juggle. Often you have to move every few years, manage your family's schedule, and deal with the emotional stress of a loved one being in the military. It can be hard to find time for school or work. However, did you know that as a military spouse you can earn professional credentials?
There are many self-paced or live online approved programs that offer highly portable training and careers. This means that you can find a program that fits your schedule and learning style. Plus, many programs offer career services and support after you graduate.
If you're looking for a portable career in high-demand fields such as healthcare, IT, and business that you can take with you wherever your military spouse travels, then consider one of the many ProTrain MyCAA approved programs. These programs are nationally accredited through ProTrain, so you can be sure your certification will be respected by employers.
Your Perfect Portable Career
The MyCAA scholarship is an excellent resource for you as a military spouse to start a new career. The scholarship provides up to $4,000 of financial assistance, which can be used to pay for training programs through ProTrain. This training is highly portable, so it can be used to pursue careers in a wide range of industries. So if you're looking for a way to improve your employment and promotion opportunities, consider earning a professional credential. The scholarships available make it easier than ever to get started!