This course will provide experienced project managers with the knowledge and skills necessary to successfully complete the Project Management Institute's nationally recognized Project Management Professional (PMP) exam.  This credential is considered the standard of excellence in the field of project management and is often a required credential in the field.  This comprehensive course will use learning activities, practice exams, and assignments to help students prepare for, and successfully complete, the PMP exam.
Students will:
Describe the importance of project management, organizational project management maturity and the PMP® certification process
Identify the nine knowledge areas of PMI's Guide to the PMBOK® 6e and unique terminology
Describe the project management process from Initiating, Planning, Executing, Monitoring & Controlling, to Closing
Identify the 49 key processes of project management and how they relate
Describe projects and project management disciplines, methodologies, and means necessary in today's business environment
Cover traditional project management (TPM); initiating a project, planning, scheduling, cost estimation and budgeting considerations in execution and monitoring and controlling of a project
Cover TPM planning for project quality, resources, procurement, contracting considerations, staffing, and communications
Be able to select an optimum method of organizing management of project work, be it traditional, Agile, hybrid or considerations with scale or special circumstances requiring tailoring methods.
Cover the Agile Practices Guide (APG) for an overview of the iterative introductory level understanding of Agile and Hybrid methods
Demonstrate skills in selecting best approach (iterative or traditional) for a given project
Know the Business orientation factors that define the needs and potential solutions within the framework of the Business environment
Course Mentor Biography: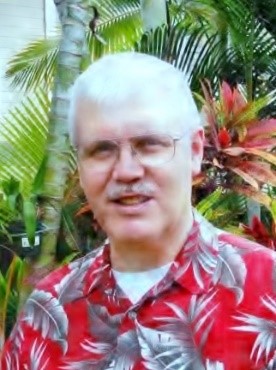 ProTrain is proud to have Darrel Erickson as its subject matter expert/instructor for all project management related courses. Darrel is an Associate Faculty member for the University of Phoenix, Hawaii Campus in the College of Information Systems and Technology.  His areas of teaching expertise include Analysis and Communication, as well as teaching various courses in IS&T, Project Management, Technical Writing, and work in the School of Business, Operations Management and Project Management at the Graduate level.  Darrel continues to teach both classroom and online Management courses for Wayland Baptist University. Additionally, he consults and provides services to organizations as they assess and implement technology projects.  He is also an active member of Project Management International (PMI) Honolulu Chapter and volunteer in their Professional Development Committee and PMP Exam Prep course. Trained in formal Project Management in Undergrad and Graduate studies in Project Management, with military program and project experience, Darrel obtained certification as a Project Management Professional (PMP) in 2005.  He holds a Master of Science Degree (Technology Management) and a Bachelor of Science (Management Studies) from the University of Maryland (UMUC).
This course prepares the student to take the Project Management Institute (PMI) Project Management Professional (PMP) certification exam.
Testimonial
"Everyone that helped me with PMP training was very professional. I would recommend ProTrain to anyone looking to better themselves with professional training."
Course Outline:
Lesson One: Orientation and Overview of Project Management
This lesson will provide an overview of the PMBOK Guide, as well as the concepts of project management. The Relationships among Portfolio Management, Program Management, Project Management, and Organizational Project Management will be discussed. In addition, students will learn about the business value of project management and the relationship between project management, operations management, and organizational strategy. Discussion of the role of project manager and his or her responsibilities within the organization.  Chapter 5 Wysocki provides an overview of the PMBOK process management groups a key learning area in preparing you for the exam.
Lesson Two: Scope and Planning in TPM
This lesson will provide an overview of how to scope and conduct planning in a Traditional Project Management (TPM) project. Lesson topics include scope statement and charter documents.  Planning lesson begins with RBS build methods to Work Breakdown Structure (WBS) from the available project requirements.  This prepares the team to make work activity identification, sequencing, and estimating which is covered in the next lesson.
Lesson Three: Planning Cost and Launching Projects in TPM
This lesson will cover planning and estimation techniques for activities in a TPM project and launching the project in the Execution and Monitoring and Controlling phases of TPM.  Wysocki CH8 will be covered in lesson 10 but students should pay close attention to the end of CH8 as it deals with scheduling factors such as assigning resources, leveling, and work packages.
Lesson Four: Execute and Close Projects in TPM
This lesson will cover executing and closing out a TPM Project.  During execution phase, part of monitoring and controlling a project includes keeping variances to planned costs and schedule come to a head and PM's job is tracking and mitigation.  Closing a project is covered in Wysocki CH10 and the factors which make a successful closing are an exam key.
Lesson Five: Project Method Selection
This lesson will prepare students to demonstrate the ability to select a project methodology best suited to the unique demands upon an organization, the organizations resources, and PM methodological choices that are available to the organization.  Traditional Project Management (waterfall), Agile, Hybrid, or other methods are now testable topics.  The PMBOK 6e is steeped in TPM (waterfall or linear methodology) and it has been a standard for decades.  Full half the PMP Exam will still be on TPM concepts.  PMI is recognizing changes in project management standards and adding new content in the exam covering project use of Agile.
Lesson Six: Business Environment
This lesson will cover business environment from business climate down to the tactics used to accomplish the firm's strategy.  Will explore business strategic and product models that are common to the pursuit of strategy and which is best for what answers.  A creative approach called design thinking is one you should know for the exam so look at the resource search link example below.
Lesson Seven: Implementing Agile: environment
This lesson will cover implementing agile an overview of the environment and cover the common terms and methods associated with agile or adaptive and the iterative variations.  Resources include topics in Quality that are important to be up on for the exam.
Lesson Eight: Implementing Agile: delivery
This lesson on implementing agile delivery of projects will cover a chapter on extreme management factors.  Resource links for shared topic searches will add to resource areas important on the exam.
Lesson Nine: Hybrid Approaches
This lesson will cover project types that are called hybrid or a combination of methodology unique to the project purpose.
Lesson Ten: People and Teams
This lesson will cover people and team factors important in any project.
Lesson Eleven: Agile Practices Guide
This lesson will provide a comprehensive overview of Agile Practices, which includes the processes necessary to introduce students to Agile, the Agile Manifesto and mindset (including Annexes A1-A2), lean and Kanban principles (including Annex A3), the various life cycles of Agile projects, and Agile Implementation.   Implementation topics include creating an Agile environment and delivering an Agile environment.  Students will learn the organizational considerations for Project Agile and get a sense of urgency to capitalize on Agile processes in "A Call to Action."
All necessary materials are included.
Certification(s):
This course prepares the student to take the Project Management Institute (PMI) Project Management Professional (PMP) certification exam.
To apply for the PMP, students will need to have either:
A four-year degree
36 months leading projects (For helpful tips on what this means, click here.)
35 hours of project management education/training or CAPM® Certification
— OR —
A high school diploma or an associate's degree (or global equivalent)
60 months leading projects
35 hours of project management education/training or CAPM® Certification