Course Offerings
Enrollment requests submitted later than one week prior to a course launch date are subject to approval. Advertised dates do not reflect available slots in a cohort.
Cohorts:
June 2023
Early bird access begins June 1, 2023
Final date for enrollment: July 31, 2023
Mentor Session Schedule:
Alternating Wednesdays
June 21 – October 4, 2023
Time:
7PM – 9PM ET
6PM – 8PM CT
4PM – 6PM PT
Tuition Includes:
Book(s)
Materials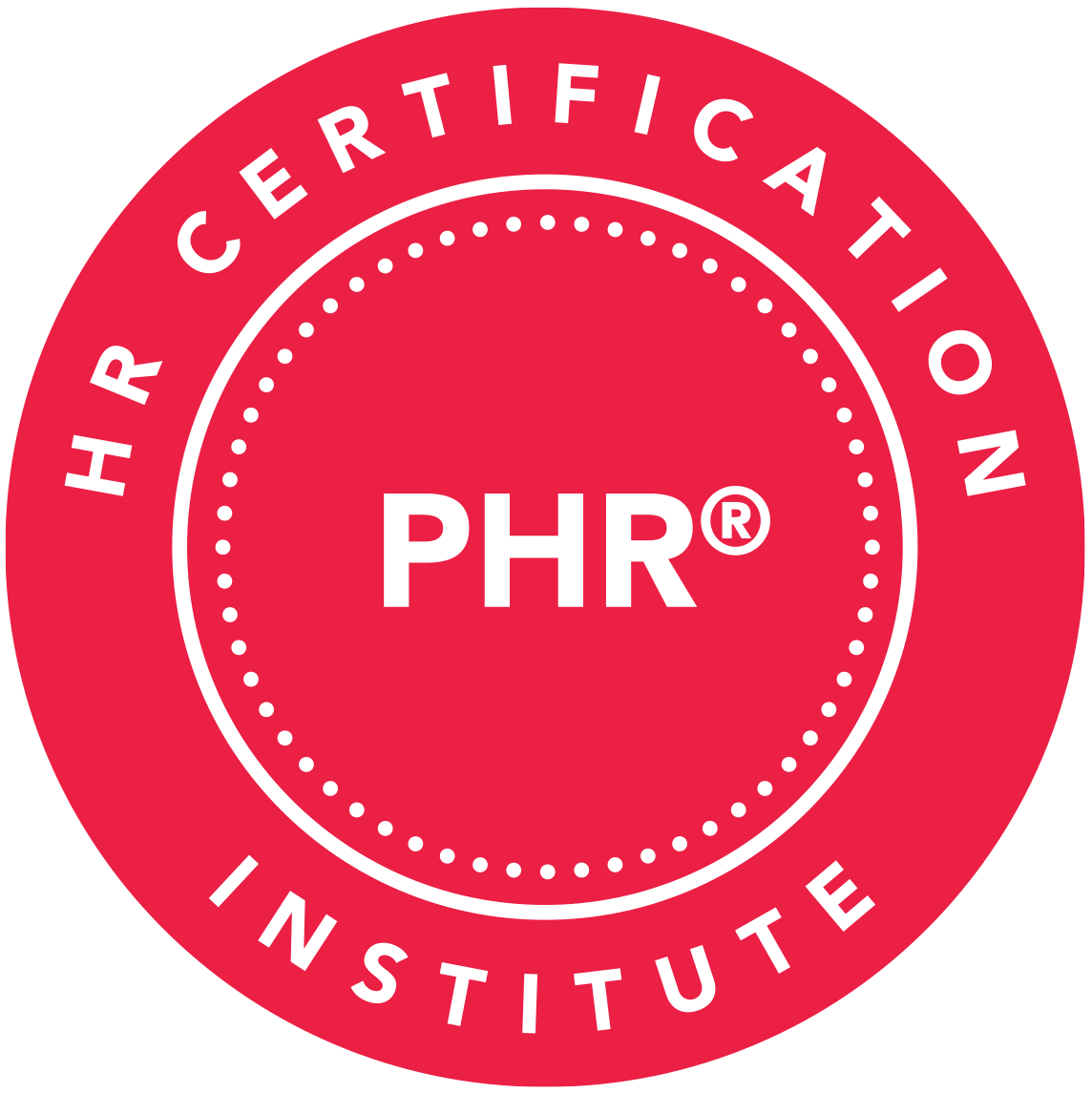 Learn about the exciting world of today's Human Resource Management and prepare for the PHR ® Exam throughout this online course. This HR management course weaves together solid human resource principles, timely research and recent events, such as the latest rise in unemployment and financial problems facing the U.S. and other countries. This course highlights important challenges facing managers and employees in today's business climate. Interesting case studies explore real companies and organizations in-depth and delve into some of today's most effective, unique approaches in dealing with HR issues.  Upon completion of this course, students will have the skills necessary to serve as Human Resource Managers, as well as the preparation needed to sit for the PHR ® exam. 
This course consists of a Self-Paced program paired with bi-weekly Instructor Mentor sessions. The Instructor Mentor will be available during these sessions to answer all questions students enrolled within the program cohort have about subject matter, as well as to provide elaboration, examples and experiences to help students to relate to the material. Live, planned lecture is not a component for these sessions. Accordingly, students should be prepared to bring questions or topics for which they require elaboration to the scheduled sessions.
This course prepares a student to take the HR Certification Institute ® (HRCI ®) PHR ® certification exam.
Course Outline:
Lesson 1: Business Management/Leadership and Strategy
In this unit students will learn strategic human resource management skills that include establishing HR policies and procedures, learning HR roles and competencies, and how to incorporate a financial budget. Students will also learn organizational strategies beginning with the organization's mission and business plan and learning why an organization's structure, system, culture, and processes must support its strategy.  Finally, students will evaluate the stages of global HR management and its' effectiveness on an organization's technology, methods of budgets, metrics, and audits.
Lesson 2: Talent Planning and Acquisition
This unit discusses all aspects of employment discrimination including civil rights acts, equal employment opportunities, affirmative action, age and disability discrimination, and hiring non-citizens. Through human resource planning students will learn a strategic planning model, the alignment between business and human resource planning, and forecasting and implementing employment needs and plans. Students will gain knowledge of job analysis and competency modeling, learn how to create effective job descriptions, and methods of job analysis. Finally, students will learn effective ways of recruitment beginning with the interviewing process and following through to negotiating job offers and employee agreements.
Lesson 3: Learning and Development
Throughout this unit students will learn the principles of training, development techniques, training delivery and effectiveness, and management as it relates to talent, performance and change. Students will also learn the ADDIE model of training, the principles of andragogy, and five building blocks for creating a learning organization. Students will be able to explain organizational interventions and how training and development functions interact with other human resource functions. Finally, this unit will compare and contrast various on and off-the-job training methods and how they can be used for classic conditioning, operant conditioning, and social cognitive theory.
Lesson 4: Total Rewards
This unit discusses the relationship between compensation and other human resources functions (i.e., staffing, performance evaluation, training and development, and employee relations). Students will learn effective compensation methods and the procedures for establishing pay grades. This unit will also explain the incentive compensation system and how to incorporate profit sharing, gainsharing, and ESOPs. Students will gain a clear understanding of the economic factors affecting compensation including inflation, interest rates, demographic trends, and pay competition.
Lesson 5: Employee and Labor Relations/Employee Engagement
Within this unit students will learn employee relations, engagement, and involvement strategies. Students will describe the employee life cycle, learn ways to measure job satisfaction with the characteristics model, and steps for creating and carrying out a diversity and inclusion initiative. This unit will discuss several labor relations and management acts, as well as union representation of employees.  Finally, students will be able to recognize unfair labor practices and use negotiation and bargaining strategies.
All necessary materials are included.
Certification(s):
This course prepares a student to take the HR Certification Institute ® (HRCI ®) PHR ® certification exam.
The HR Certification Institute® (HRCI®) does not endorse any particular preparation program or offering. We encourage prospective certification holders to use a variety of resources that reflect their learning styles and needs. Purchasing a certification product is NOT required and HRCI does not guarantee that an individual will pass based on the purchase of a certification preparation product.
To be eligible for the PHR ® you must meet one of the following conditions for education and experience:
Have at least one year of experience in a professional-level HR position + a Master's degree or higher,
Have at least two years of experience in a professional-level HR position + a Bachelor's degree, OR
Have at least four years of experience in a professional-level HR position + a high school diploma.
aPHR™, PHR®, PHRca®, SPHR®, GPHR®, PHRi™ and SPHRi™ are all registered trademarks of HR Certification Institute.