Course Offerings
Sessions:
Mondays
December 19, 2022 – March 20, 2023
Time:
7 pm – 10 pm ET
6 pm – 9 pm CT
4 pm – 7 pm PT
Tuition Includes:
Book(s)
Materials
Enrollment requests submitted later than one week prior to a course launch date are subject to approval. Advertised dates do not reflect available slots in a cohort.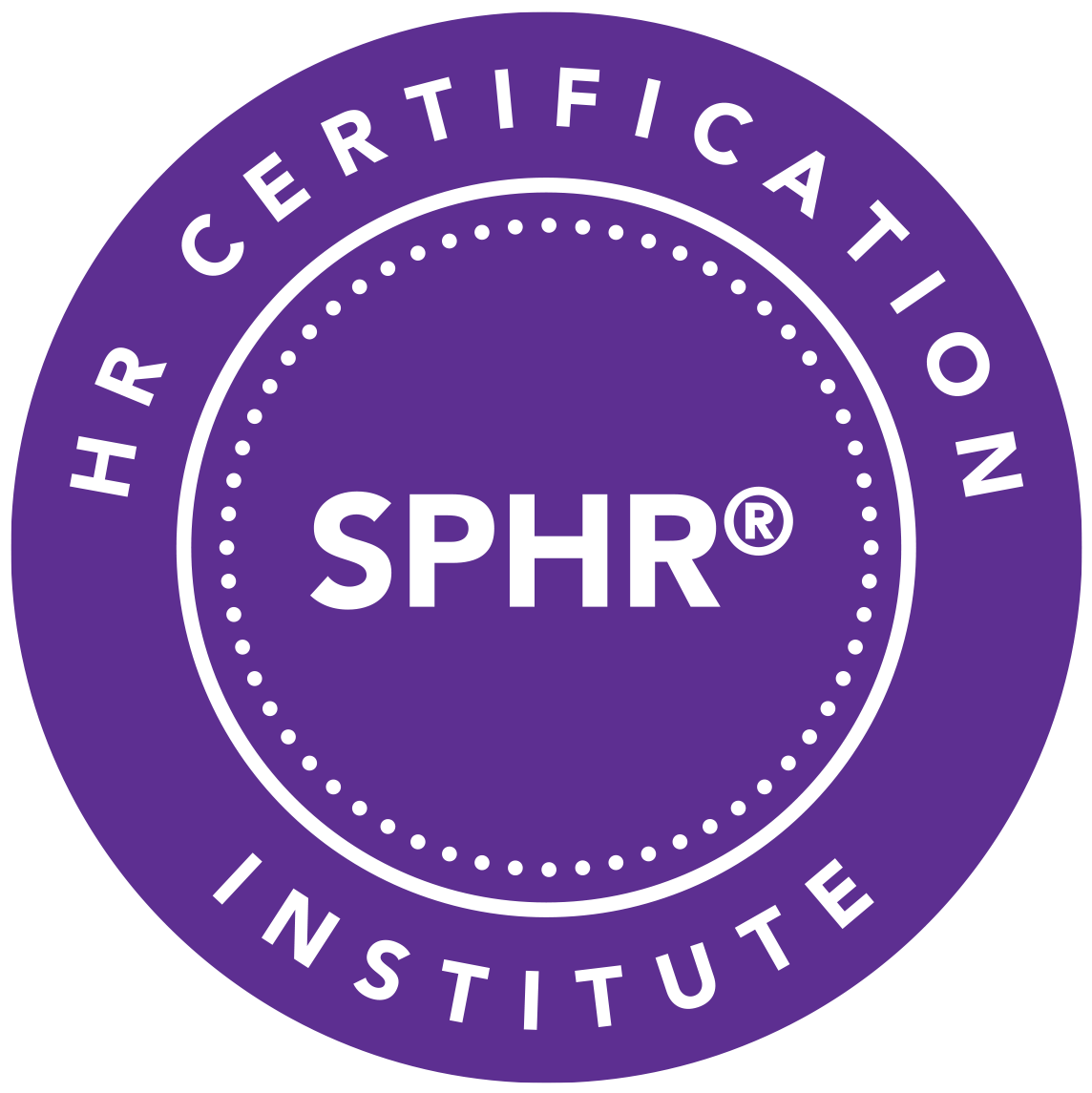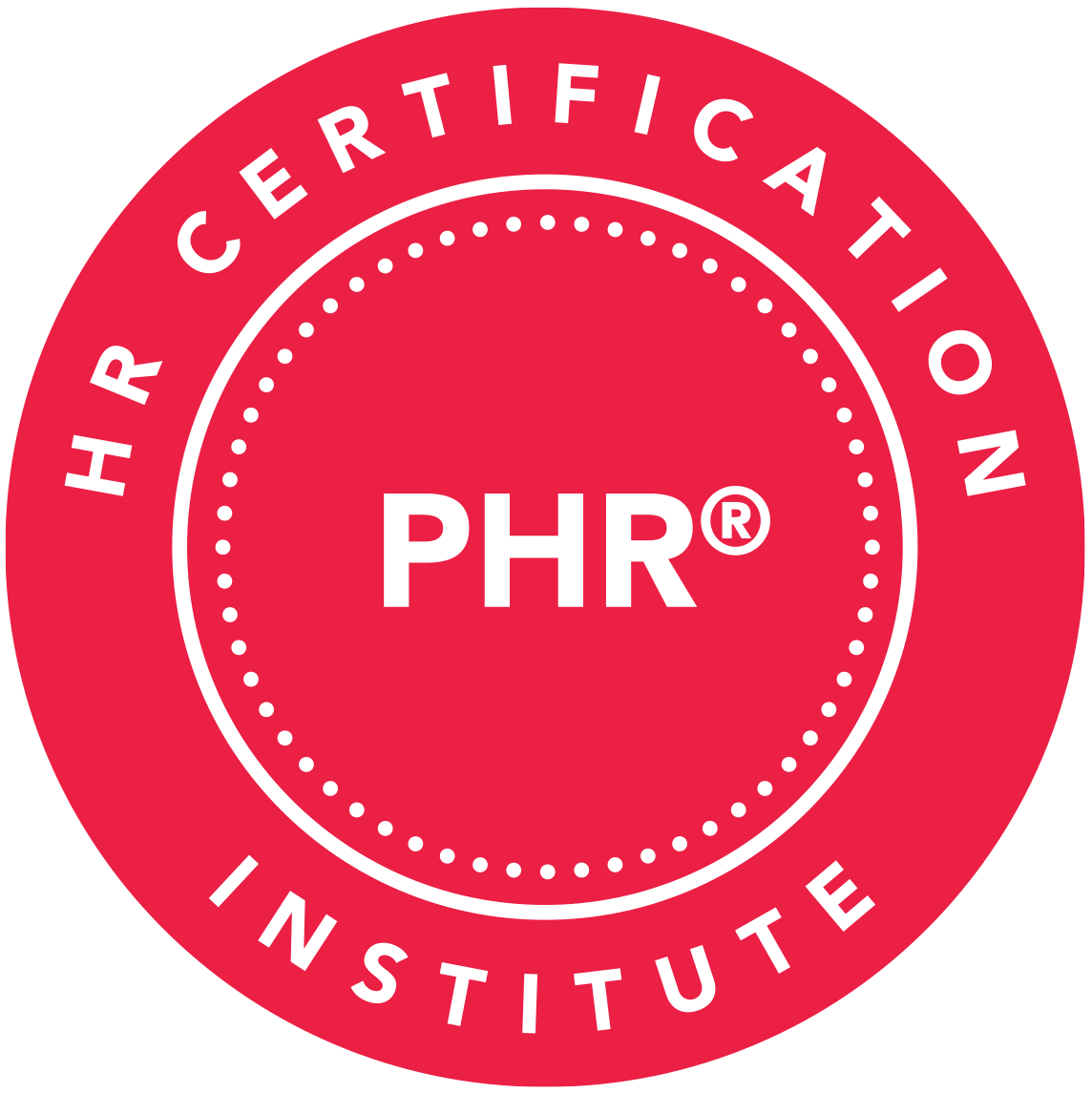 Learn about the exciting world of today's Human Resource Management and prepare for the PHR ® Exam throughout this online course. This HR management course weaves together solid human resource principles, timely research and recent events, such as the latest rise in unemployment and financial problems facing the U.S. and other countries. This course highlights important challenges facing managers and employees in today's business climate. Interesting case studies explore real companies and organizations in-depth and delve into some of today's most effective, unique approaches in dealing with HR issues. Upon completion of this course, students will have the skills necessary to serve as Human Resource Managers, as well as the preparation needed to sit for the PHR ® exam.
Course Objectives:
Students will:
Define Human Resource Management (HRM) and each of its major functions and processes.
Identify the aspects of strategic HR planning, including environmental scanning, labor market analysis and forecasting, internal analysis and forecasting, gap analysis, HR plan and strategy development, and HR strategy and implementation.
Conduct a job analysis and write a job description and specifications that are conducive to recruitment, selection, training, evaluation, and compensation.
Identify sources for attracting and recruiting talent, internal and external applicant sources, laws pertaining to recruitment, and recruitment strategies.
Students will describe and evaluate employee selection tools, laws and regulations governing selection, and the benefits and risks of effective and ineffective selection.
Students will define and identify the dimensions of work performance using a holistic approach, list the outcomes of effective appraisal, and describe commonly used appraisal method.
Define the terms "training" and "development", describe a systematic approach to the training and development including its features, list and describe various forms of training, and identify factors and decisions that should be considered in creating and implementing training.
Apply motivation theories, structures and types of pay, and HR laws to design a pay and reward system.
List and describe types of benefits that organizations offer.
Identify laws and policies that directly relate to equal opportunity, diversity, and the role of unions.
This course prepares a student to take the HR Certification Institute ® (HRCI ®) PHR ® (or SPHR ®) certification exam.
Course Outline:
Lesson 1: Business Management/Leadership and Strategy
In this unit students will learn strategic human resource management skills that include establishing HR policies and procedures, learning HR roles and competencies, and how to incorporate a financial budget. Students will also learn organizational strategies beginning with the organization's mission and business plan and learning why an organization's structure, system, culture, and processes must support its strategy.  Finally, students will evaluate the stages of global HR management and its' effectiveness on an organization's technology, methods of budgets, metrics, and audits.
Lesson 2: Talent Planning and Acquisition
This unit discusses all aspects of employment discrimination including civil rights acts, equal employment opportunities, affirmative action, age and disability discrimination, and hiring non-citizens. Through human resource planning students will learn a strategic planning model, the alignment between business and human resource planning, and forecasting and implementing employment needs and plans. Students will gain knowledge of job analysis and competency modeling, learn how to create effective job descriptions, and methods of job analysis. Finally, students will learn effective ways of recruitment beginning with the interviewing process and following through to negotiating job offers and employee agreements.
Lesson 3: Learning and Development
Throughout this unit students will learn the principles of training, development techniques, training delivery and effectiveness, and management as it relates to talent, performance and change. Students will also learn the ADDIE model of training, the principles of andragogy, and five building blocks for creating a learning organization. Students will be able to explain organizational interventions and how training and development functions interact with other human resource functions. Finally, this unit will compare and contrast various on and off-the-job training methods and how they can be used for classic conditioning, operant conditioning, and social cognitive theory.
Lesson 4: Total Rewards
This unit discusses the relationship between compensation and other human resources functions (i.e., staffing, performance evaluation, training and development, and employee relations). Students will learn effective compensation methods and the procedures for establishing pay grades. This unit will also explain the incentive compensation system and how to incorporate profit sharing, gainsharing, and ESOPs. Students will gain a clear understanding of the economic factors affecting compensation including inflation, interest rates, demographic trends, and pay competition.
Lesson 5: Employee and Labor Relations/Employee Engagement
Within this unit students will learn employee relations, engagement, and involvement strategies. Students will describe the employee life cycle, learn ways to measure job satisfaction with the characteristics model, and steps for creating and carrying out a diversity and inclusion initiative. This unit will discuss several labor relations and management acts, as well as union representation of employees.  Finally, students will be able to recognize unfair labor practices and use negotiation and bargaining strategies.
All necessary materials are included.
Certification(s):
This course prepares a student to take the HR Certification Institute ® (HRCI ®) PHR ® (or SPHR ®) certification exam.
The HR Certification Institute® (HRCI®) does not endorse any particular preparation program or offering. We encourage prospective certification holders to use a variety of resources that reflect their learning styles and needs. Purchasing a certification product is NOT required and HRCI does not guarantee that an individual will pass based on the purchase of a certification preparation product.
To be eligible for the PHR ® you must meet one of the following conditions for education and experience:
Have at least one year of experience in a professional-level HR position + a Master's degree or higher,
Have at least two years of experience in a professional-level HR position + a Bachelor's degree, OR
Have at least four years of experience in a professional-level HR position + a high school diploma.
To be eligible for the SPHR ® you must meet one of the following conditions for education and experience:
Have at least four years of experience in a professional-level HR position + a Master's degree or higher,
Have at least five years of experience in a professional-level HR position + a Bachelor's degree, OR
Have at least seven years of experience in a professional-level HR position + a high school diploma.
aPHR™, PHR®, PHRca®, SPHR®, GPHR®, PHRi™ and SPHRi™ are all registered trademarks of HR Certification Institute.
Instructional Strategies:
Lecture
Skills Demonstration
Group Activities
Individual Activities
Methods of Evaluation:
Quizzes & Exams
Skills Demonstration
Written Assignments
Instructor Biography:
Coming soon!
Grading System:
Student must pass all quizzes, exams, and national exam (if applicable) at a passing rate to be eligible for a Certificate of  Training Completion. If an internship is included in your course you will be required to complete the internship prior to receiving a Certificate of Training Completion.
Attendance:
Students are expected to arrive on time and participate in course discussions. Successful completion of the course of study recommends 100% attendance. If during the course period the student's attendance level drops below 80%, they will be encouraged and given the opportunity to attend the next scheduled class for the course they enrolled in. Should materials change, student is responsible for all additional cost.
Payment Plan Policy:
Students may withdraw from the program for any reason up to 1 week prior to the start of program. In this case, the student's payment plan agreement shall be rescinded. If the payment plan has begun a non-refundable administrative fee of $25.00 will be assessed and remaining funds will be returned to payer in check form by mail.
Refund Policy: 
There can be no refund for the course, once the first class has been concluded; or if any course material, including the eBook, is accessed. If extenuating circumstances exist, case by case situations will be reviewed by ProTrain. If a refund is issued, the refunded amount (- a $25 processing fee) will be dependent upon books being returned in excellent condition (i.e. no writing, missing pages; ripped or damage to pages and/or binding).
Re-Admission Policy:
Any student who has dropped out of the program, or has been suspended from the program for nonattendance may be readmitted within one year by completing a personal interview with the director of education and paying any applicable fees at the time of readmission. Students who were terminated due to conduct issues are not eligible to be readmitted.
Policy on Student Conduct:
Appropriate Conduct: All students are expected to conduct themselves in an orderly and professional manner. Any student not conducting themselves in an orderly and professional manner, which includes use of drugs and alcohol during school hours, dishonesty, disrupting classes, use of profanity, excessive tardiness, insubordination, violation of safety rules, improper usage of lab or classroom computers, or not abiding by the school rules will lead to either probation or dismissal from classes.