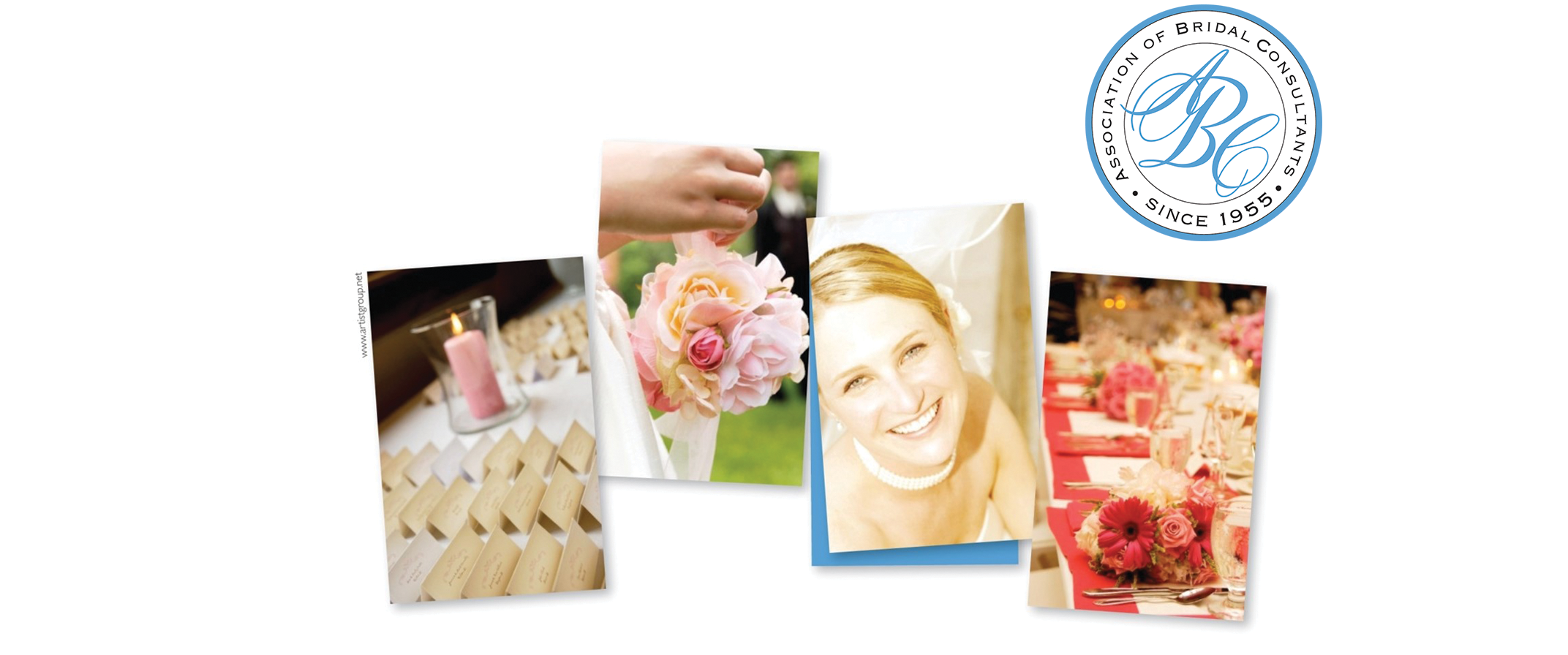 Students will:
Identify the skills needed to successfully manage the demands of being a bridal consultant and apply these skills to the tasks needed during the planning process.
Determine how to coordinate every detail of events, from beginning to end.
Identify how to organize and conduct wedding ceremonies and receptions to ensure they meet the client's requirements.
Recognize the various types of wedding ceremonies and etiquette to share with a client.
Determine how to develop agendas, budgets, and services according to customer requirements.
Recognize how to charge clients and collect payments; set up bookkeeping and files, inventory and billing control.
Determine how to monitor event activities to ensure compliance with applicable regulations and laws, satisfaction of participants, and resolution of any problems that arise.
Recognize how to promote bridal show services through meetings with professional and trade associations.
Explain how to produce brochures and other publications to publicize events and promote the business.
Course Outline:
Unit 1: Planner's Toolbox
Personal traits, grooming, knowledge, and habits will make you the best planner that you can be. Each planner winds up with a niche market where they get repeated calls for their services. This unit will help you learn what you need in your own toolbox.
Unit 2: Etiquette for Wedding Professionals
Etiquette is alive and well, and can make a tremendous difference in our careers. Grounding in business etiquette provides the confidence we need to face every situation in the best manner we know. Once you become comfortable and confident with finely polished skills, business etiquette will be second nature. Mastery of social and professional skills will allow you to enjoy being a wedding planner and business professional in a much greater way.
Unit 3: Wedding Business Basics
A wedding business is part of a service oriented industry. What does this mean? It means that we succeed when we serve well. You may be a planner and all you are offering is your expertise, experience, and your ability to think clearly. You may be a photographer who is offering a product – photographs – but you will also be offering the service of expertise, experience and clear thinking. You will be sensitive to the emotions of the wedding, the incredible amount of time that the wedding takes to be planned correctly, and the expectations of the bride and groom and families for your particular service. If you are able to do all of that, and turn a profit, your wedding business, no matter what it is, should succeed.
Unit 4: Wedding Etiquette
Part of the wedding planning process involves understanding and following wedding etiquette. The wedding planner is responsible for knowing standard wedding etiquette and making sure the wedding participants follow it. A good wedding planner will stay abreast of changes in etiquette and make sure clients have the information they need.
Unit 5: Planning and Consulting
Getting a wedding business up and running is a step by step process. Missing a step can mean missing opportunities to close a sale. In this lesson you'll learn how to coordinate and conduct all of the different meetings you will have to manage as a wedding planner.
Unit 6: Wedding Services
You will need to work with a variety of vendors in planning a wedding, so getting to know and work with reputable wedding professionals is an important part of your business. A good place to meet other vendors is at ABC meetings. As you develop professional relationships with others that you like to work with, they will likely refer clients to you, as well.
Unit 7: Rehearsal to Reception
When you have booked your first clients, in the months leading up to the wedding, you will always be preparing for the big weekend. Some planners do only weekend orchestration and some work with their clients in planning every detail. No matter which way you work, you will be preparing for a meaningful ceremony and a fun reception.
All necessary course materials are included.
Certification(s):
Once all seven section exams, final exam and project have been passed under ABC's grading standards, the student will earn the designation of Certified Wedding Planner and 25 education points that will be placed toward their Education and Professional Development requirements to earn more advanced and distinguished designations.